Bristow High School hosted a career fair for high school students last week to explore various college, tech, military, and "on the job training" post-secondary opportunities. Organized by high school counselor, Ashley Jacobs, there was thirty separate vendors for students to visit. Vendors included:
Army Recruiters
Marine Recruiters
National Guard Recruiters
Navy Recruiters
Rogers State University
Central Tech
Clary Sage College
Northeastern State University
Northwestern Oklahoma State University
Oklahoma Baptist University
Oklahoma State University- Institute of Technology
University of Oklahoma
Oklahoma State University
Riverside Flight School
Seminole State College
Tulsa Community College
University of Tulsa
Wichita State University
College of the Muscogee Nation
Community Bank
Hutchins-Maples & Matherly Funeral Home
Farmer's Insurance-Jorge Chacon
Reid Architecture & Design- Jordan Travis
Musician- John Tidwell
Nurse- Stephenie Titsworth
Occupational Therapy- Lindsay Biggs
Physical Therapy- Carrus Medical- Megan Blakeman
Physician Assistant- Amber Reinecke
Law Enforcement- Bristow PD
Graphic Design- OSUIT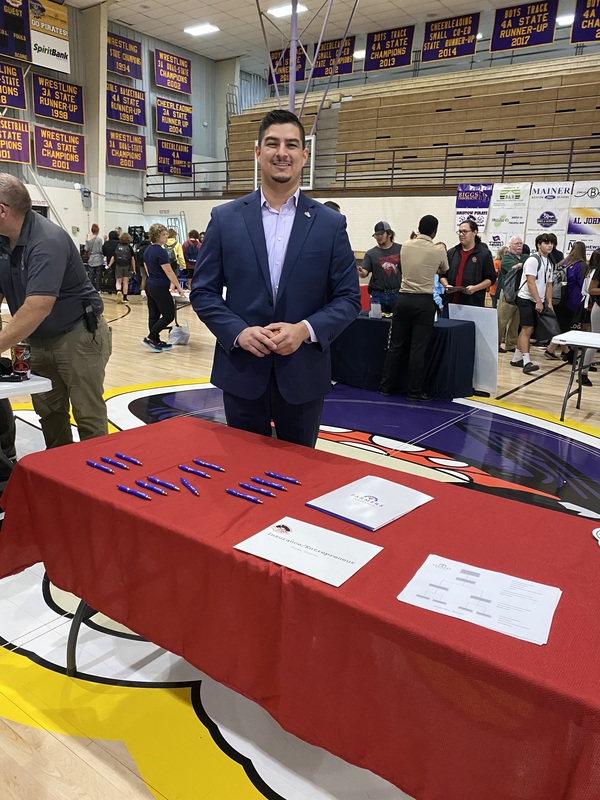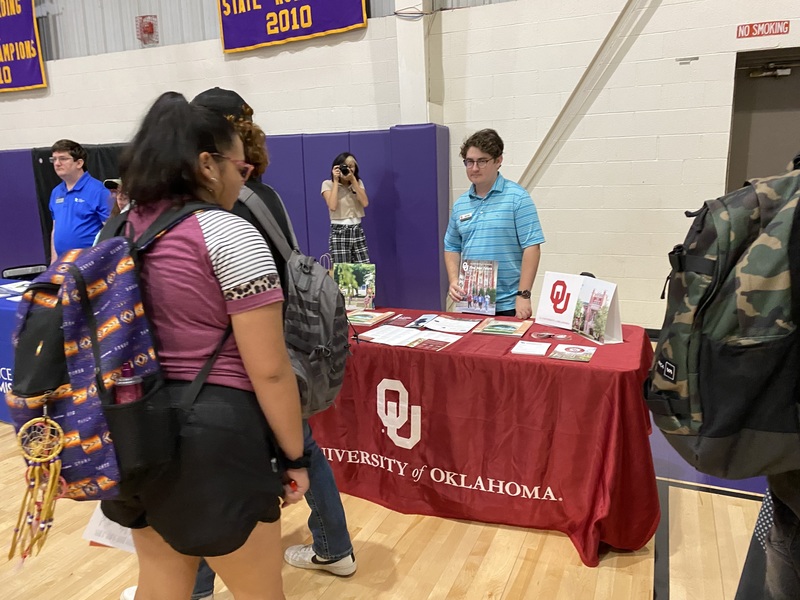 Our Mission:
Believing that all students can learn, Bristow Public Schools shares with parents, students, and the community the responsibility of educating our youth to assure that all students make a smooth transition from school to life.