Rear Admiral Calvin Foster, a 1988 graduate of Bristow High School, visited the school today and spoke at a morning assembly. Admiral Foster is also a Muscogee (Creek) National tribal citizen. His message to the high school student body included the impact of the educational opportunities that BPS afforded and the roots in the Bristow Community has had as he's navigated his career, the journey he's made through his career in the Navy, and the connection that the Muscogee (Creek) nation has with Navy. For more information on Foster's path after graduating Bristow, please click here.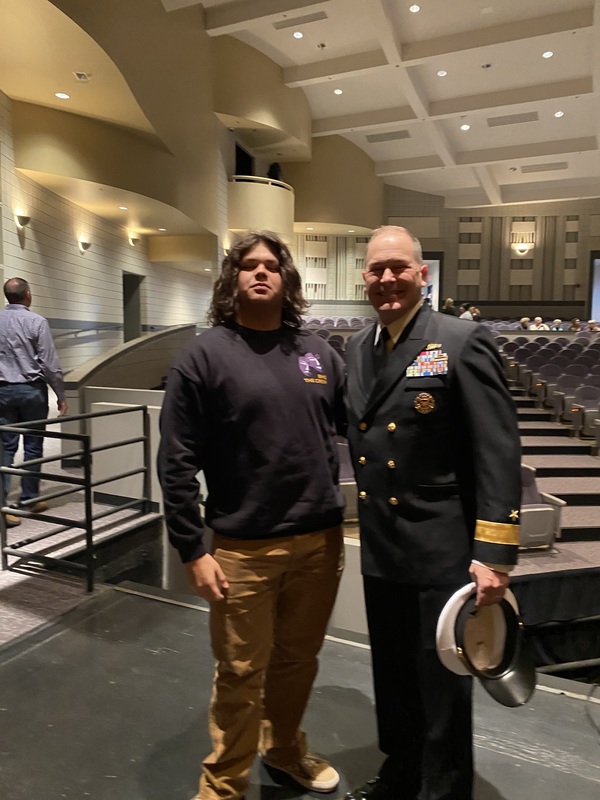 Admiral Foster and Xavior Bigpond, high school student and fellow Muscogee (Creek) nation tribal member.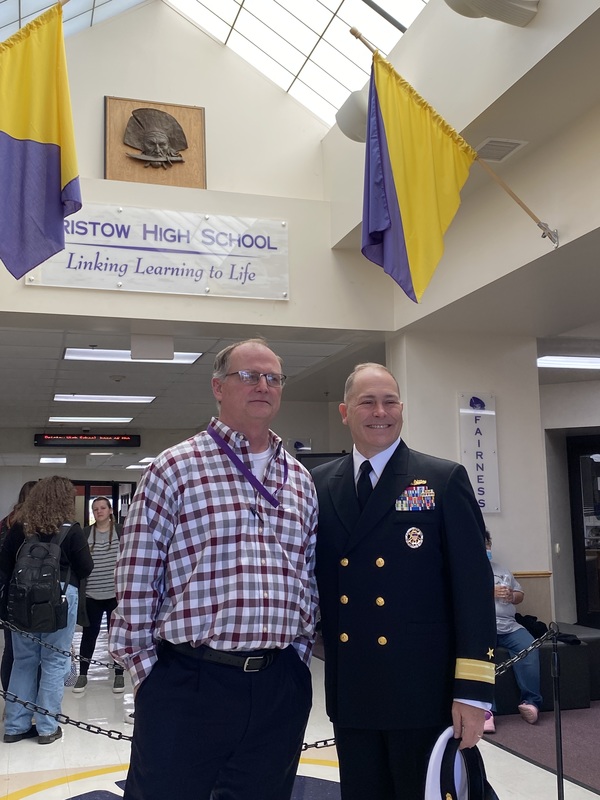 Admiral Foster visiting Bristow High School with Principal Steve Spears.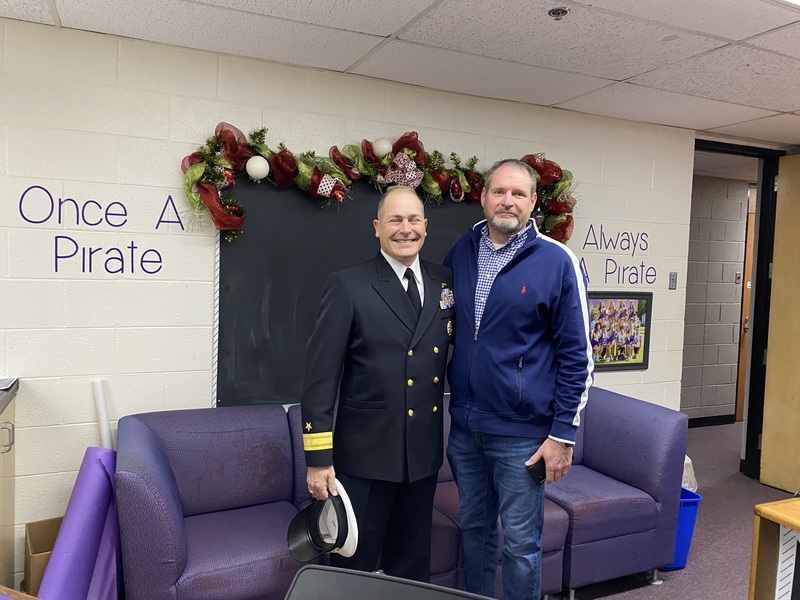 Once a pirate, always a pirate! Admiral Foster and long time friend/fellow '88 BHS graduate David Baker.